Delivering a Better Tomorrow: AIT's Sustainable Logistics Vision
Partner with experts who believe strategic sustainability in logistics is not just possible—it's the only way forward
Whether you're shipping automotive components, pharmaceuticals, high-tech goods or anything in between, your customers expect you to do business ethically, with the well-being of the planet and its people in mind.
That's why organizations across all industries, and around the world, choose AIT for supply chain logistics.
AIT models values-based service and sustainability in logistics, helping to create better environments to both live and work in through sustainability initiatives addressing environmental, social and governance disciplines.

Explore AIT's sustainable logistics initiatives
AIT developed our global sustainability initiatives in alignment with the United Nations' Sustainable Development Goals:
Ensure healthy lives and promote well-being across all ages
Achieve gender equality and empower all women and girls
Enable access to affordable, reliable, sustainable, and modern energy
Promote lasting, inclusive, and sustainable economic growth with full and productive employment
Reduce inequalities within and among countries
Support sustainable consumption and production
Combat climate change and its impacts
Promote peaceful and just institutions

Environmental


Protecting our planet
At AIT, we cultivate sustainability in logistics by partnering with our customers to build supply chain solutions that reduce physical impacts on the planet.
Internally, dedicated teammates oversee emissions, waste, and energy management processes and programs, including a companywide commitment to recycling and paper reduction.

Shrinking our clients' carbon footprints—and our own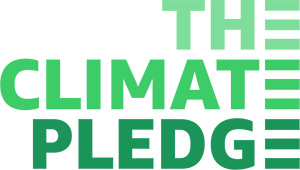 As a signatory of The Climate Pledge, our goal is to achieve net-zero carbon emissions by 2035 via emission reduction practices and "insetting" solutions to decrease or even eliminate emissions before they occur.
We use our global transportation management system to track and measure carbon dioxide emissions down to the shipment level and, when needed, we take part in offset solutions to reduce shipments' carbon footprints.
We've also partnered with the U.S. Environmental Protection Administration as a SmartWay program member since 2007.

Monitoring climate disruption
To offer truly sustainable logistics solutions, we continuously track supply chain disruption caused by extreme weather events related to climate change, running risk analysis and preparing disaster recovery measures to ensure AIT's offices and warehouses are ready to serve our customers—no matter what nature has in store.


Download our Annual Sustainability Report

Social


Our people and culture
At AIT, we strive to create more inclusive workplaces and expand opportunities for all people in the communities where we live and work. To make this vision a reality, we employ the following sustainability initiatives:
Ongoing leadership development opportunities
Partnerships with schools in marginalized communities
Diversity and inclusion training for teammates
A commitment to equitable pay
A multi-layered recognition program
Multiple formal and informal teammate feedback opportunities
Combatting human trafficking and child labor through training and supplier review


Download our Annual Sustainability Report

AIT Cares
Since 2012, the AIT Cares program has helped raise the bar for sustainability in logistics, generating hundreds of thousands of dollars for worthy causes in our communities. As part of the program, AIT teammates receive five paid hours of time off each year to volunteer as they choose, resulting in thousands of teammate volunteer hours every year.

Governance


High quality business continuity
AIT's quality assurance and business continuity preparation efforts encompass business ethics, employee health and safety, human rights, and more. The company's corporate sustainability initiatives, along with every other aspect of our business, are ruled by strict governance, from our critical-incident risk management analyses to our data privacy and cybersecurity strategy to our supplier code of conduct.


Download our Annual Sustainability Report

Employee Ethics Hotline
AIT Worldwide Logistics' Code of Conduct contains general guidelines for conducting business with the highest standards of ethics. In situations when it's preferable to place an anonymous report in confidence or reach the company's Ethics Advisor, AIT teammates can submit a report via a third-party hotline, EthicsPoint.
Show your clients you mean business when it comes sustainability initiatives
For cost-effective, flexible supply chain solutions backed by strategic environmental, social and governance programs, turn to AIT. When you partner with us, our sustainability initiatives become your sustainability in logistics credentials. To learn more or get started today, click the button below to contact our sustainability team.