AIT Worldwide Logistics names Angela Mancuso chief human resources officer
Published on: Jul 17, 2023
Veteran people leader is sixth member to join organization's C-suite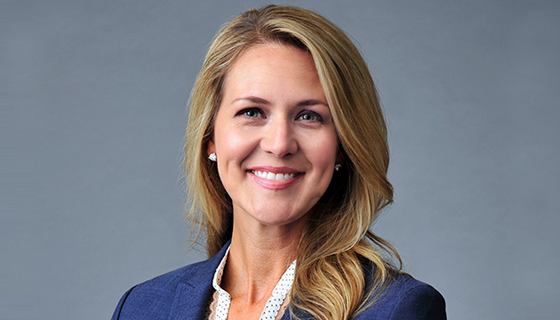 ITASCA, IL (July 17, 2023) – Global supply chain solutions leader AIT Worldwide Logistics has elevated Angela Mancuso to serve as the company's chief human resources officer.
Mancuso joined AIT in 2018 as vice president of human resources and was promoted to executive vice president, global human resources in 2021. With this advancement, she becomes the sixth member of the company's C-level team led by Chairman and CEO,
Vaughn Moore
.
"During her tenure, Angela has allowed us to scale up the company tremendously, and I'm confident she will continue to successfully support our growth," Moore said. "Her experience working with large organizations has been an enormous advantage for our business as we've expanded our footprint around the globe. The human resources structure and governance she established are critical components that contribute to the successful execution of AIT's strategic growth plan."
In Mancuso's five years with AIT, teammate count has tripled. Under her guidance, the human resources team has supported the organization's growth by launching an annual core values index survey, revamping the new hire onboarding process, implementing manager training programs, introducing teammate recognition platforms, enhancing performance management procedures, integrating new team members from multiple acquisitions into the company culture, and more.
"Collaborating with the executive team to recharge engagement by understanding teammate feedback, then responding with improvements to AIT's culture is a fundamental component of my role," Mancuso said. "It's a great honor to help shape the company's future by driving new processes and programs that develop talent – a key competitive differentiator."
"Our global human resources group has grown a great deal since 2018, and I could not do it without them," she added. "I truly believe they are the best team in the industry."
Under Mancuso, AIT's global human resources strategy in the coming years will focus on enhancing talent programs to support the organization's expected growth around the world, including expanded use of people-data analytics to identify areas for improvement. The team will also continue to prioritize the social components of AIT's sustainability efforts with plans to broaden diversity, equity and inclusion initiatives aimed at building a workforce that is reflective of the communities where the company operates.
Prior to joining AIT, Mancuso served as chief people officer for Pampered Chef. She holds a master's degree in human resources management from Roosevelt University as well as a bachelor's degree in business administration from Northern Illinois University. She is an active member of the Society for Human Resources Management, and she has been a guest speaker for Argyle HR Forum, Chicago's 101 Best and Brightest, FreightWaves' What the Truck podcast, Glassdoor and Northwestern University's MBA program.