AIT Worldwide Logistics welcomes Susan Caldwell as vice president of talent management
Published on: Nov 06, 2023
New role will enhance freight forwarder's human resources programs across North America region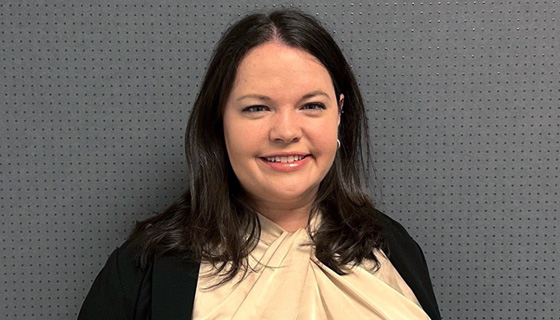 ITASCA, IL (Nov. 6, 2023) – AIT Worldwide Logistics, a leader in global supply chain solutions, is pleased to welcome Susan Caldwell who has joined the organization as vice president of talent management for the company's North America region.
In this role, Caldwell will shape talent strategy by designing and executing programs in areas including organizational development, talent development, teammate engagement, performance management, succession planning, change management and communications. She reports to Chief Human Resources Officer, Angela Mancuso.
"Susan is an instrumental hire for us at a pivotal time of global growth for AIT," Mancuso said. "Her bilingual proficiency, combined with her depth of experience across various sectors, positions us to further enhance our HR initiatives, talent management practices, and overall employee experience in the North America region."
As a trusted advisor to senior leaders for Fortune 500 companies across multiple industries, including manufacturing, retail, online marketplaces, and engineering, Caldwell has developed robust talent management practices and leadership coaching for enhanced team performance.
"I am thrilled to join a fast-growing, values-focused organization like AIT," Caldwell said. "I look forward to contributing a fresh perspective on talent management and fostering an environment where our thriving workforce enables our customers around the world to reach new heights."
Caldwell earned her bachelor's degree in criminal justice from the University of Richmond, and her MBA from Virginia Commonwealth University, both located in Richmond, Virginia.
Based out of AIT's global headquarters in Itasca, Illinois, Caldwell spends her free time attending live music events and exploring hiking trails with her husband and two dogs.
To download a headshot of Ms. Caldwell, please visit AIT's
Media Center
.