AIT Worldwide Logistics unveils Middle Mile Network connecting major US metro areas via strategic gateway city hubs
Published on: Nov 14, 2023
New solution delivers an affordable, more secure, speedier alternative to traditional expedited less-than-truckload service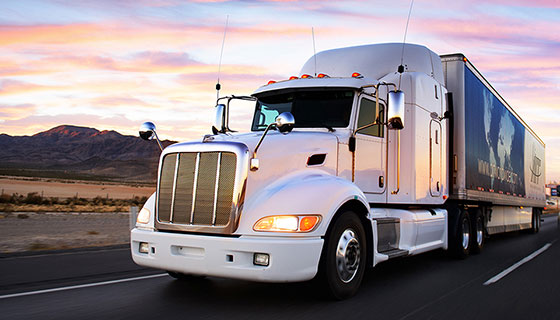 ITASCA, IL (Nov. 14, 2023) – Global supply chain solutions leader, AIT Worldwide Logistics, today announced the launch of its innovative Middle Mile Network, a groundbreaking service in the logistics landscape offering a faster, more secure, and cost-effective alternative to traditional expedited less-than-truckload (LTL) services on vital routes covering more than 90% of major U.S. metropolitan areas.
This network, particularly beneficial for customers importing goods to North America, represents the culmination of extensive strategic planning and execution that AIT began in 2021. The service connects major markets across the United States by serving more than 160 lanes every week, with hubs strategically located in import/export gateway cities like
Atlanta
,
Chicago
,
Columbus
,
Dallas
, and
Los Angeles
.
"In a market where industry consolidation is limiting options and potentially reducing service quality, AIT stands out by offering a robust, internally controlled network," AIT's Chief Business Officer, Greg Weigel, said. "This initiative is not about rapid, unchecked expansion; it's about providing a consistently higher standard of service that connects with AIT's first and final mile options to deliver a world-class, end-to-end supply chain solution for our customers."
One of the key benefits of this new service is speed and efficiency. The
Middle Mile Network
significantly reduces dwell time – the number of hours a shipment waits from when it's dropped off at a hub until beginning the middle mile segment of its lifecycle. By continuously monitoring network efficiency and adjusting to reduce dwell time, the Middle Mile Network's average transit time is one to two days less in comparison to typical expedited LTL service.
"Transparency and precision in our operations set us apart," said AIT's Sr. Vice President, Americas, Ryan Carter. "Measuring dwell time at the shipment level is a unique feature of our operation and the Middle Mile Network is making significant cycle time improvements for some of the world's largest and most discerning supply chain clients. We're able to ensure exceptional service reliability because our uncompromising dedication to monitoring quality metrics enables us to proactively identify and resolve potential issues."
AIT's direct handling approach also means there is no comingling of freight from other providers within the hub network. That fact, combined with fewer freight touches, results in a remarkably low claim ratio.
Carter adds that the service's scalability and flexibility are designed to adapt seamlessly to customer demand, because the Middle Mile Network was conceived to quickly redistribute resources as needed to align with shippers' demands.
AIT's
Middle Mile Network
is especially effective for transporting heavy, dense freight across various sectors, including automotive parts, healthcare equipment, industrial machinery components, and technology hardware like server racks. In the past year alone, AIT has seen a 60% year-over-year volume increase, with an impressive 98.7% on-time performance for deliveries between hubs.
In the near future, AIT will be expanding the Middle Mile Network with new hubs in additional strategic locations across the United States. The company also expects to extend the network into Canada and Mexico to better support cross-border demand from customers who are increasingly relying on nearshoring as part of their sourcing strategy.