AIT Worldwide Logistics announces promotion of Aaron Ambrite to vice president of global compliance
Published on: Oct 24, 2023
Advancement underscores freight forwarder's commitment to regulatory oversight excellence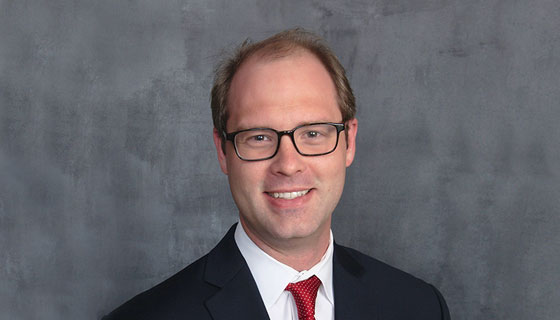 ITASCA, IL (Oct. 24, 2023) – AIT Worldwide Logistics, a leader in global supply chain solutions, is pleased to announce the promotion of Aaron Ambrite from senior director of global compliance to vice president of global compliance, overseeing and supporting compliance and regulatory efforts for the company's global network.
In this pivotal role, Aaron will continue to report directly to
Ray Fennelly
, AIT's executive vice president and chief information officer, as he partners with team members across Asia, Europe and North America.
"Aaron's vast experience in supply chain security, risk management, and compliance education has been invaluable to AIT," Fennelly said. "His leadership in re-engineering our compliance workflows, while staying proactive with teams across the network, has been exemplary. I want to congratulate him on this promotion—it's a true testament to his dedication and prowess in the field."
Since joining AIT as director of global compliance in 2018, Ambrite has spearheaded regulatory and compliance efforts, consistently applying expertise in areas such as contract drafting and negotiating, third-party due diligence, and compliance education. He also works closely with AIT's legal team in his supporting role as the company's associate general counsel.
"I am both excited and deeply honored to step into this role," Ambrite said. "As AIT continues our global expansion, I eagerly look forward to supporting and collaborating with teammates across the network to deliver industry-leading, seamlessly compliant solutions for our customers around the world."
Before joining AIT, Ambrite held positions in sales and contract management at MOL America, Inc. He also assisted the boutique consulting firm, Global Trade Expertise, with trade and compliance matters, including tariff classification protests, duty drawbacks, and the development of comprehensive trade compliance programs.
Ambrite was elected to the Air Forwarders Association (AFA) board of directors in 2020 and he was recently appointed to serve as vice president of the board. In addition to his board duties, he chairs the AFA's membership committee and sits on the regulatory compliance committee. '
Ambrite earned a Bachelor of Science in International Business with a specialization in Global Logistics and Transportation from the College of Charleston. He received his Juris Doctor and Master of Laws in International Business and Trade Law from John Marshall Law School and is a licensed attorney in the State of Illinois.
He works at AIT's global headquarters in Itasca, Illinois, and resides in Chicago. When he's not working, he enjoys playing soccer, hiking and spending time with his wife and two daughters.
To download a headshot of Mr. Ambrite, please visit AIT's
Media Center
.