MIAMI, FLORIDA
10660 NW 25th Street
Suite 104
Doral, FL 33172
United States
Get Directions
Time Zone: UTC -4:00 (Eastern Time)
Opening Hours: Weekdays 9:00 a.m. - 6:00 p.m.
Grow your Business Fast with a Top Miami Freight Forwarder
Partner with one of the leading Miami logistics companies for affordable, reliable shipping
AIT's Miami facilities are a cost-effective gateway to South America and beyond, providing shippers on the East Coast—and all over the world—with access to AIT's global network of resources and complete range of supply chain services and transportation management solutions.
As a trusted, leading Miami shipping company, AIT-Miami is your go-to contact for regional, global and LATAM freight forwarding and logistics services solutions across air, sea, intermodal and ground, including:
Import and export
Customs clearance services
Warehouse management expertise
3PL services
And much more
Save on South American shipments with consolidated air freight
AIT's industry-leading Miami gateway consolidates customer freight headed to South America into economical, weekly flights to Brazil and Chile—for sizeable air-freight savings. Learn more.
Why choose AIT over other Miami logistics companies?
At AIT, our product is freight solutions. We're a freight forwarder, yes—but we're much more than that.
For customers in need of a Miami shipping company, and all our clients all around the world, we act as a transportation services liaison—a deeply experienced and connected access point to a worldwide network of professionals and resources.
Our reach and expertise spans across every cargo channel and method, from air to sea to road to rail. And our collection of logistics support services includes a mix of offerings shippers won't find anywhere else, including insurance, advanced technology integrations, in-house customs brokerage, and more.
With what commodities is the AIT shipping team in Miami most familiar?
Rest assured, the AIT-Miami team has the know-how to safely and securely handle your shipment.
Our talented team of freight forwarders in Miami creates transportation logistics solutions every day for nearly every industry, with a strong focus on the consumer retail and life sciences markets.
Some of the most common commodities moving through Miami include machinery and electronics, and medical and diagnostics equipment.
Does AIT have freight forwarding facilities outside of Miami?
Yes! AIT's expanding footprint currently includes more than 85 locations across Asia, Europe, and North America. Explore AIT's global locations.
What cargo security measures and certifications does AIT's Los Miami facility provide?
AIT is a member of the Transport Asset Protection Association, and all of AIT's North American locations feature multiple, advanced safety and security features, including 24-hour monitoring, closed-circuit cameras, keypad access and a driver check-in and escort policy.
All U.S. AIT facilities are also authorized economic operators. Learn more about AIT's credentials and approach to cargo security
Team with the leading Miami freight forwarders today
Put our team of leading Miami freight forwarders to work for you today. Simply reach out using the contact information above, or fill out a quick online form to be put in touch with an AIT representative.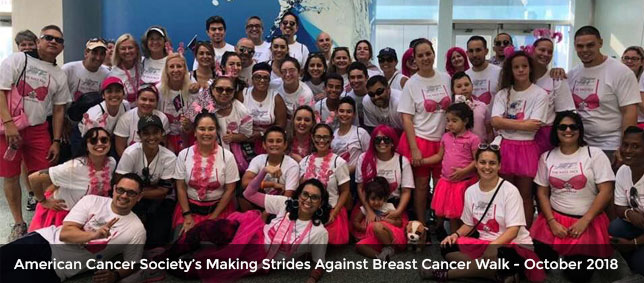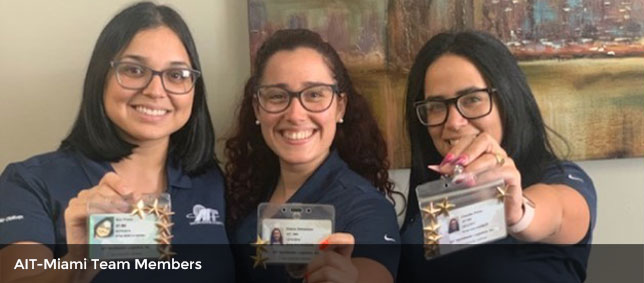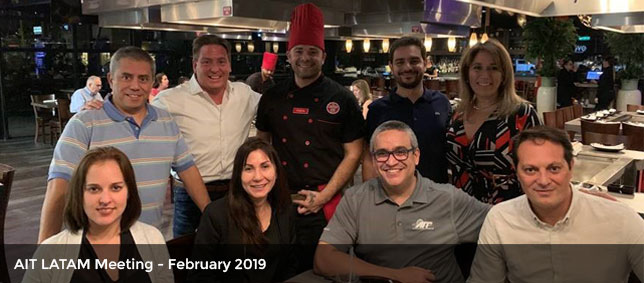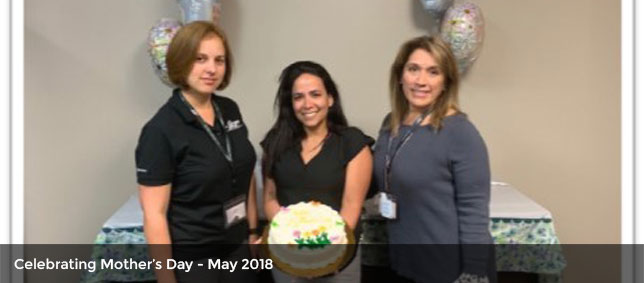 AIT-Miami Gives Back
Additional Resources
Connect with an AIT Worldwide Logistics expert at one of our more than 100 offices worldwide to get started on your custom solution today.
Contact us