HANOI, VIETNAM
3rd and 6th Floor, Newland Bldg, B5-D6, Khu Do Thi Moi Dich Vong
Cau Giay District
Hanoi
Vietnam
Get Directions
Time Zone: UTC +7:00 (Indochina Time)
Opening Hours: Weekdays 8:00 a.m. - 5:30 p.m.
Enhance Your Shipping Experience with the Leading Hanoi Freight Forwarder
Get reliable, cost-effective solutions customized to your needs with one of the most trusted Hanoi shipping companies
Strategically located near the critical shipping hub of Port Hanoi, the AIT-Vietnam team in Hanoi is ready to build flexible, cost-effective Hanoi shipping solutions that will help your organization reach its goals.
Backed by AIT's expansive global network, our team of expert Hanoi freight forwarders quickly tailor flexible, cost-effective solutions unique to each client's industry and specific organizational needs.
What other Hanoi shipping services can AIT help me with?
As one of the top Hanoi shipping companies, AIT offers a full suite of transportation logistics for imports, exports, and inter-continental options across Asia, including but not limited to:
With what commodities are AIT's Hanoi freight forwarders most familiar?
Too many to name here! Our consultative, high-touch team Hanoi shipping team creates solutions for transportation every day for nearly every industry. The team most often serves the e-Commerce, food and beverage, high-tech, industrial manufacturing, and retail markets.
Do AIT's Hanoi freight forwarders offer customs support into and out of Vietnam?
Absolutely. In fact, our customs expertise—plus in-house, licensed experts—is what makes us one of the leading Hanoi shipping companies. In concert with our multilingual, in-region teams around the world—AIT's teams in Hanoi are ready to handle all the complex details of Vietnam imports and exports, from tricky customs declarations and confusing tariffs to strict border security and beyond. So, you can focus on what matters most: growing your business. Learn more about our customs clearance offering.
Does AIT maintain physical freight forwarding facilities in Hanoi?
Yes, our expanding global footprint is what makes us one of the top Hanoi shipping companies. It includes two facilities in Vietnam, Hanoi, and Ho Chi Minh City, as well as dozens of other locations across Asia, Europe, and North America. Explore our growing list of global locations.
What cargo security measures and certifications do AIT's Hanoi freight forwarders provide?
AIT's global quality assurance and cargo security processes are in effect at all our locations. Learn more about our commitment to quality. And explore our global security capabilities. Our shipping facilities in Hanoi are also Non-Vessel Operating Common Carrier certified.
Grow your reach with Hanoi shipping experts
From ensuring your cargo clears customs to locating freight capacity on tight timelines, whatever it takes to move the needle, you can trust the AIT-Hanoi team. We're on of the top Hanoi shipping companies because we're always here to deliver for you. To get started enhancing your logistics transportation strategy today, contact an AIT representative.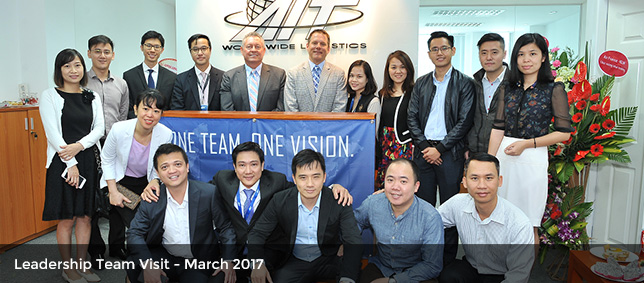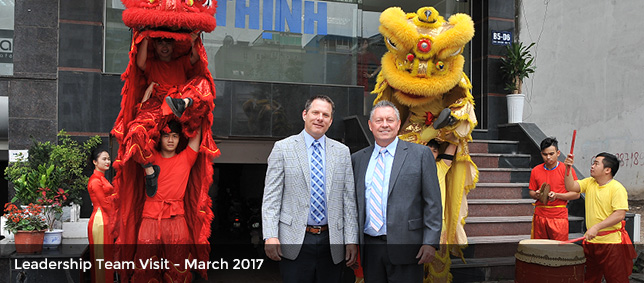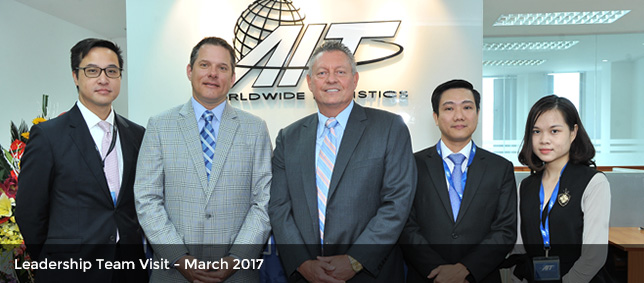 Additional Resources
Connect with an AIT Worldwide Logistics expert at one of our more than 100 offices worldwide to get started on your custom solution today.
Contact us