AIT Worldwide Logistics welcomes Timothy Hale as vice president of global account management
Published on: Oct 17, 2023
Industry veteran's strategic expertise enhances freight forwarder's processes, data visibility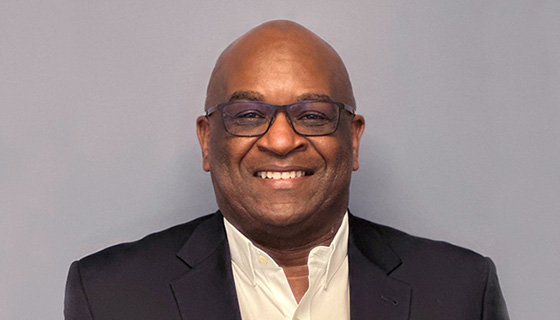 ITASCA, IL (Oct. 17, 2023) – AIT Worldwide Logistics, a leader in global supply chain solutions, has hired Timothy Hale as vice president of global account management. In this newly created role, Hale leads the company's global strategic group including tender management, global customer account management and implementation management teams. He reports to Executive Vice President, Client Solutions, Bill Fallon.
Fallon said Hale's appointment highlights AIT's commitment to strategic customer focus, evolving best practices, and enhancing standard processes across the company's global network. Hale's strategy includes further integrating automation, artificial intelligence and machine learning into the company's global procedures.
Hale is also working to boost the security and efficiency of storing, processing, and analyzing large datasets (including sustainability metrics and rates across all modes of transport), which will enhance delivery of the most recent and highest-quality data to customers.
"AIT is known for our flexible approach and ability to quickly customize seamless solutions for our customers across a wide range of industries and geographies," Fallon said. "Tim and his team are exercising their skills and expertise to ensure we can build those tailored solutions even faster, in part by beginning each project from a common foundation with the most accurate data available."
Hale joins AIT with more than 35 years of experience in the freight forwarding industry, including 15 years in his previous role at DHL Global Forwarding, where he was responsible for many of the company's largest accounts.
"I'm excited to join the AIT team," Hale said. "This role is a great opportunity to support AIT's continued growth as a supply chain solutions leader by increasing our scalability and consistency. I'm also enjoying sharing my experience with the next generation of freight forwarders and helping shape the future of the industry."
In the coming months, Hale said he also plans to grow his existing team of 13 customer and implementation managers across North America, Europe and Asia.
Based at AIT's facility in Atlanta, Georgia, Hale is a U.S. Air Force veteran and holds a degree in business administration and general studies from Strayer University. In his free time, he enjoys walking and spending time with his family.
To download a high-resolution headshot of Mr. Hale, please visit AIT's Media Center.