AIT Worldwide Logistics welcomes Joe Kontuly to lead truckload division
Published on: Jun 29, 2021


Summit Expedited Logistics' new vice president is pursuing organizational goals, including doubling revenue, recruiting expert talent, and enhancing procurement strategy
ITASCA, Ill. (June 29, 2021) – Global freight forwarding leader AIT Worldwide Logistics has appointed Joe Kontuly as Vice President – Summit Expedited Logistics. The supply chain industry veteran is leading Summit, a wholly-owned subsidiary of AIT that specializes in ground distribution and truckload brokerage solutions.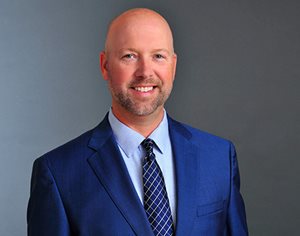 In his new role, Kontuly is leveraging more than two decades of logistics experience gained with one of the industry's largest freight brokerage firms. His immediate goals include implementing enhanced commercial and procurement strategies, expanding training and development for existing teammates, and recruiting additional sales professionals to help double Summit's annual revenue.
From Summit's headquarters in downtown Chicago, Kontuly oversees a nationwide staff of more than 50 subject matter experts who manage over 28,000 truckloads per year for almost every industry including robust support for customers in the automotive, consumer retail, food logistics, high-tech and industrial sectors. Summit teammates fulfill a critical role in AIT's North American network by providing LTL and truckload services that integrate seamlessly with the company's end-to-end supply chain solutions.
Kontuly will report to AIT's Vice President Strategic Accounts, Mike Rothacher. "On behalf of the entire organization, I am delighted to welcome Joe to the team," said Rothacher. "Based on his successful, sustained tenure in logistics, I'm confident he'll build on Summit's accomplishments and work closely with the leadership team to grow the truckload division to the next level."
Kontuly said, "I'm very excited to lead this world-class division of AIT. Summit has a history of success, and I believe my vast industry knowledge and experience will drive additional growth characterized by continued customer and carrier satisfaction. AIT's and Summit's core values also align with my own and that's a winning combination."
Watch for Kontuly to appear as a guest on FreightWaves' Truckload Briefing in mid-October.
Download Joe Kontuly's headshot from AIT's Media Center:
www.aitworldwide.com//resources/media-center/corporate-imagery/.